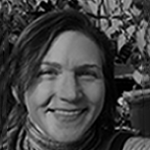 Lynn Cazabon
Professor of Art
Director,
Center for Innovation, Research, and Creativity in the Arts
410-455-3524 FA 350
cazabon@umbc.edu
Lynn Cazabon creates multi-part, research-based, interdisciplinary projects centered on the intersection of environmental and social issues. She utilizes a wide variety of media and methods in her projects including community collaborations, public displays, photography, virtual reality, web and mobile device platforms, audio, and video.
Cazabon's work has been exhibited nationally and internationally in museums and galleries, as public art, and in solo and group exhibitions with Museum of Contemporary Art Bucharest (Romania), Science Gallery Lab Detroit, WRO Art Center (Wrocław, Poland), Govett-Brewster Art Gallery (New Plymouth, New Zealand), ZERO1 Biennial (San Jose, CA), Vox Galerie (Montreal, Canada), The Mattress Factory (Pittsburgh, PA), Artists Space (New York, NY), Hallwalls Contemporary Arts Center (Buffalo, NY), Schroeder Romero Gallery (New York, NY), Atlanta Contemporary Art Center (Atlanta, GA), and with the Art in Embassies Program. She has received grants and fellowships from the South Bronx Resiliency Arts Fellowship, The Puffin Foundation, Maryland State Arts Council, Fulbright Scholar Program, Trawick Foundation, the Greater Baltimore Cultural Alliance, Franklin Furnace Archives, and The Camargo Foundation. She has received artist residency fellowships from Tsung-Yeh Artist Village (Tainan City, Taiwan), CEC ArtsLink Back Apartment Residency (Saint Petersburg, Russia), Playa (Summer Lake, OR), Klondike Institute for Art and Culture (Dawson City, YK), Jentel Foundation (Banner, WY), Bemis Center for Contemporary Art (Omaha, NE), MacDowell Colony (Peterborough, NH), and Yaddo (Saratoga Springs, NY).
Professor Cazabon received a degree in photography from Cranbrook Academy of Art (M.F.A.) and undergraduate degrees from the University of Michigan (B.A., B.F.A.).