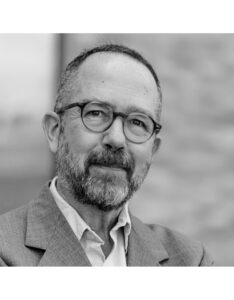 Timothy Nohe
Professor
Foundations
410-455-2151 FA 331
nohe@umbc.edu
Timothy Nohe is an artist, composer and university educator engaging traditional and electronic
media in civic life and public places. His work is focused upon sustainability and place, and musical
and video works for dance and performance. He was a 2021-2022 Fellow of the American Council
on Education, with a placement at Franklin and Marshall College. He currently serves as a Leader in
Residence for the Mellon Foundation funded MOLD program, mentoring rising faculty of color and
women at University of Maryland, Morgan State University and UMBC.
Nohe has presented his work at national and international venues: Louvre Museum, Centre
Pompidou; ISEA: Paris and the Baltic Sea; Ars Electronica, Linz; the Danish Institute of Electro-
Acoustic Music; Museu da Imagem e do Som, São Paulo; the Centre for Contemporary Arts, Glasgow;
the Irish Museum of Modern Art, the Museum of Contemporary Art, Sydney; Fed Square,
Melbourne; the Smithsonian Institution; The National Aquarium; and The Museum of Jewish
Heritage, New York.
He was the recipient of a 2006 Fulbright Senior Scholar Award, and five Maryland State Arts
Council Awards, and numerous commissions, notably for Ann Sofie Clemmensen's In To and Out Of,
presented at The Kennedy Center for Performing Arts. Nohe was the founding Director of the
Center for Innovation, Creativity and Research in the Arts (CIRCA) and is a tenured Professor at
UMBC. A committed citizen of the university, he served as the President of the UMBC Faculty
Senate. He is a member of the editorial board for Unlikely based in Australia.